Summer School
We offer summer courses for all high school levels. These online courses are a live format and are offered as retakes or prerequisite courses.

Summer 2023 registrations are now open. Register now!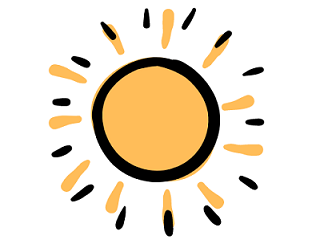 * Sujet à changement. Pour le tarif exact en vigueur, veuillez vous référer
.
+
-
Pont mathématique CST-SN
Entier - Groupe 1 - Après-midi - 065-426
Secondary 4
Online group lessons
Summer School 2023
[INSCRIPTION FERMÉE]
Les inscriptions pour ce cours sont actuellement fermées.
Veuillez nous laisser vos coordonnées afin que nous puissions vous contacter quand ce cours sera de nouveau disponible.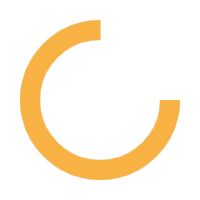 Merci! Nous vous contacterons sous peu pour vous discuter de vos options pour ce cours.
---
This group course is 4 weeks long, for a total of 60 hours online.

From July 4th to July 28th : 60 hours of online classes per day, from 1:30 p.m. to 17:00 p.m. Each class will be recorded and made available to students for review purposes. This period will be an opportunity to review all essential knowledge.

The platform used is simple and user-friendly, in addition to being accessible from a computer or a digital tablet. These are not pre-recorded lectures, but a live stream with a qualified and experienced teacher. The student will be able to ask the teacher questions during the lesson, just as he will be called upon to interact and participate actively in the class. The teacher rigorously monitors your child's attendance, effort and participation. You will receive regular updates to inform you about the progression of your child in the class.

This course is intended for students currently enrolled in any Quebec francophone high school. Students who wish to register for this course must have successfully completed the course CST of the same level that the bridge they want to subscribe to.

The registration deadline for this course is June 30th 2023.

The deadline for a cancellation with a full refund is June 12th, 2023 at 4:00 pm. A penalty of $125 will be applied to any cancellations between June 12th, 2023 at 4:01 pm and the beginning of the course. Cancellations after 4:01 pm on July 4th 2023 will not be refunded.

Final assessments will cover the following skills :
Competency 1 : Solve a situational problem. (remote)
Competency 2 : Use mathematical reasoning. (in person)

The assessment of Competence 2 is a ministerial test, it must be carried out face-to-face in one of our partner schools. The location will be confirmed to the student during the first week of class and will be chosen in relation to the student's place of residence.

The set date is July 27th, 2023 from 9:00AM to 12:00PM.

Service points :

- CEGEP Vieux-Montréal
- CEGEP Montmorency
- CCL Longueuil
- CCL Ste-Catherine
- Québec
- Gatineau
- Sherbrooke

The final results for School Success' exams will be published on August 11th 2023.

Although our courses are recognized by the Ministry of Education, promotion standards are at your school's discretion. We therefore recommend that you validate with them before registration.
We were more than satisfied after our first experience. Thank you to the whole team for your dedication and excellent work.

Very satisfied! I offer my congratulations ... this was a great success for my son. Thank you!

Nothing to report. Thank you for your availability and attention. Congratulations to your team and I have nothing but praise for my daughter's tutor; she loved her.

We really liked the experience. Super easy to follow as a parent.